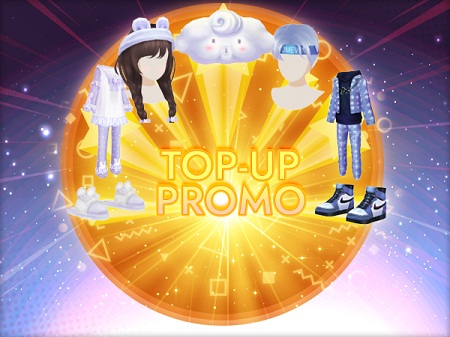 Cute, White and Fluffy! All these can be used to describe the exclusive rewards that DL has prepared for the Dancing Love X Partner Top Up Promotion. All you need to do, is accumulate your diamond top up to a certain amount and you'll be able to get your hands on these rewards! Details of the event are as shown below:
Event Period: 2020.03.11 – 2020.03.15
Rewards :
9800 Diamonds : Diamonds*1000
19800 Diamonds : Diamonds*1200
32800 Diamonds : Wow (Mount)*30 Days
64800 Diamonds : Easy Weekend(Fashion)*PERMANENT
T&C -
1.The Accumulate Top Up amount is calculated in Diamonds
2.Top Up with us to be eligible for the rewards.
3.Player will only be rewarded with items according to their respective gender.
4.Rewards will be issued within 14 working day(s) after the event has ended.
5.The DL Management reserves the right to modify, postpone or cancel the event and reward without prior notice.