The Dancing Love team has whipped up tons of exciting events during the Lunar New Year celebration and players are showered with abundance of awesome rewards that will leave them shouting for more before the season ends. Here are some of the events that you might not want to miss out in conjunction with the Lunar New Year!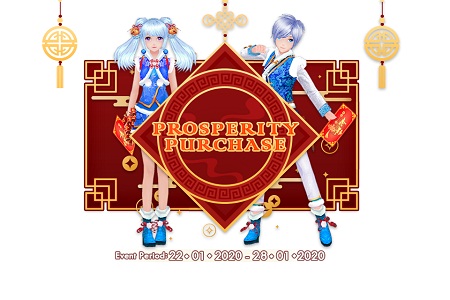 Event 1: Prosperity Purchase Event
First off, is the Prosperity Purchase whereby players will get rewarded for spending a certain amount of diamonds in DL. You will be rewarded with PERMANENT ITEMS, diamonds and many more…
Event Period: 2020.01.22 (10:00) – 2020.01.28 (23:59)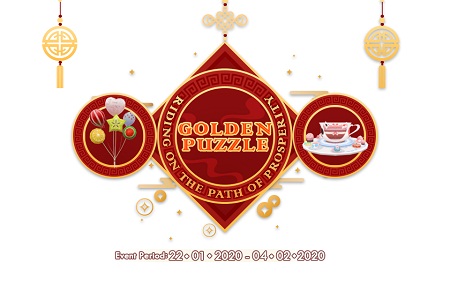 Event 2: Golden Puzzle
The main highlight of DL's Lunar New Year event is none other than the Golden Puzzle Event! Not only are we introducing 2 new never before seen back items, known as the Lokum and June, but we also have two new giftpacks that will definitely spice up your gameplay this festive season. Introducing the Daily 1st Top Up Pack and CNY AngPao Pack, whereby we give out an abundance of diamonds and also fragments to heighten your gaming experience.
Gamesberry Team